The MPT-55, designed by the engineers of the Machinery and Chemical Industry Corporation (MKEK) and started mass production in 2017, stands out with its high firing capability , a light and effective weapon compared to similar ones .
MPT-55 was developed as a rifle working with the "gas piston moving, rotary head locking system", which is used in all kinds of terrain and weather conditions, in the original, combat environment, day and night, in accordance with the need of Turkish Armed Forces (TSK).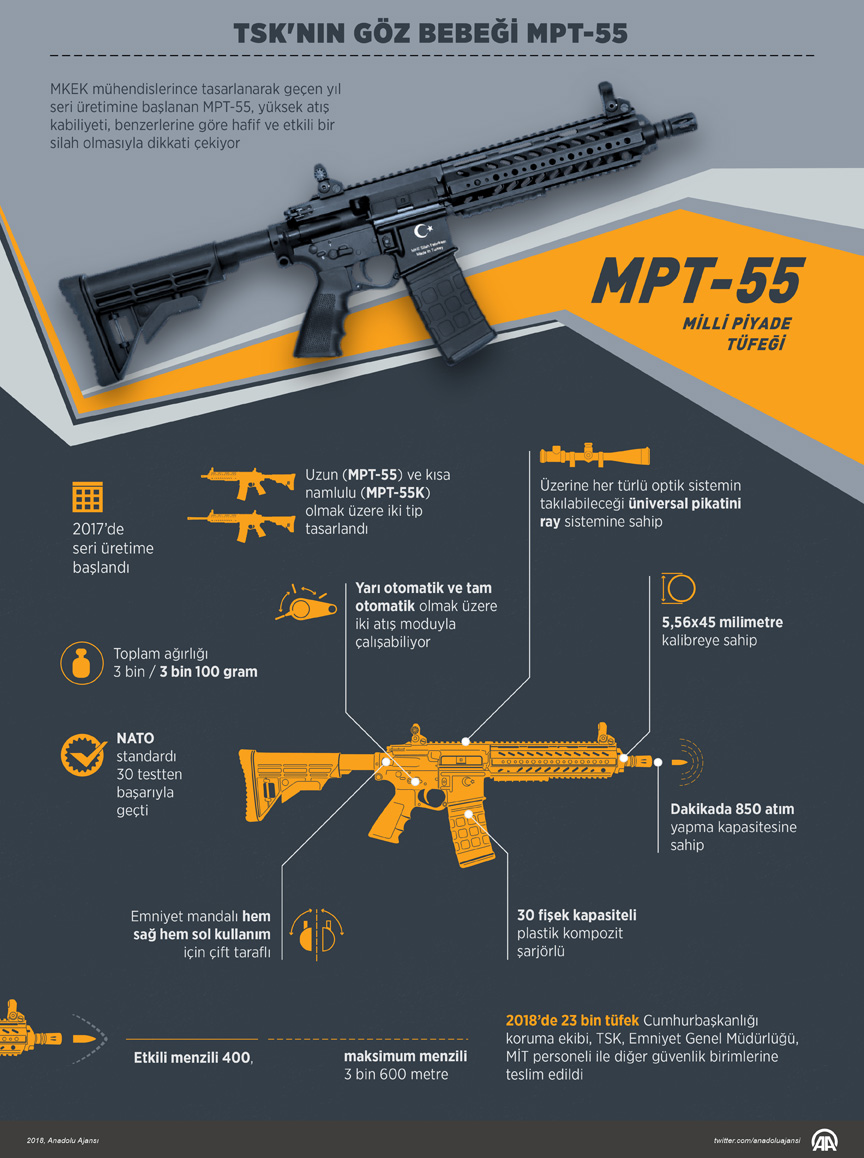 23 thousand sent in 2018
MPT-55, which has the capacity to make 850 beats per minute, sent 23 thousand units to the Presidency protection team, TSK, Turkish National Police, MIT staff and other security units inventory in 2018.
Two types of MPT-55, MPT-55 and short-barrel (MPT-55K) were designed to be effective as a new generation infantry rifle which can be used in combat units and commando units.
Rifle with universal firat rail system, with a 25-cartridge plastic composite sleeve and on which all kinds of optical systems can be mounted, has a caliber of 5,56x45 millimeters and a total weight of 3 thousand / 3 thousand 100 grams.
Double-sided safety latch
The effective range of the MPT-55 can be operated with two firing modes, semi-automatic and fully automatic, with a maximum range of 3 thousand 600 meters.
The fact that the safety catch is double sided for both right and left use is one of the most important features that distinguish the gun from its counterparts. The weapon is also noticeable with its high firing ability, a light and effective weapon compared to similar ones.
MKEK received the "Product Qualification Certificate" approved by the Ministry of National Defense in August 2016 for the gun that successfully passed the NATO standard 30 tests.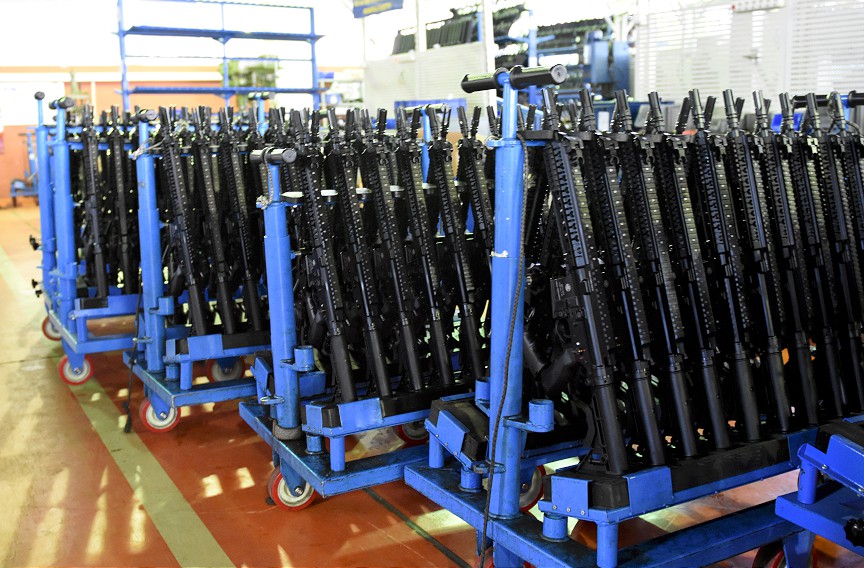 Gun Factory Manager Mehmet Ocakcioglu, AA correspondent, said that MPT-55 is a product of MKEK completely.
The design studies of the rifle started in July 2015 and reminiscent of the series production in 2017.
"Our weapon is the property of MKEK"
In 2019, there were around 30-35 thousand orders, he said.
"Our most effective weapon used in the inner-city conflicts of our security forces is a weapon that replaces our MP-5 weapon. After that, MKEK will continue production with this weapon. "We have the right to make changes in all kinds of conditions. We have the right to make changes in all kinds of conditions." Our weapon is the self-realization of MKEK. "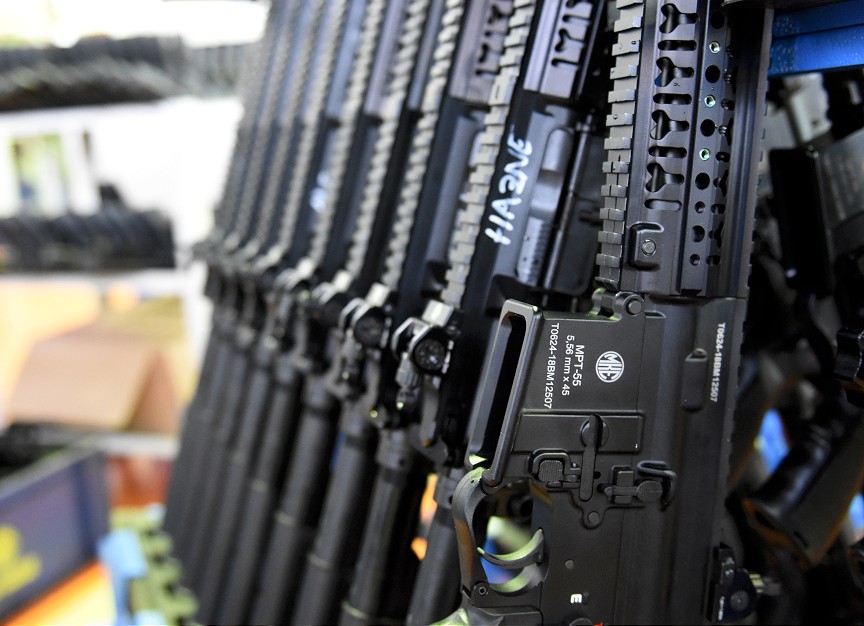 Domestic and international demands
He underlined that 10 thousand MPT-55 requests were received from abroad, but they did not favor this proposal since the priority is in the Turkish Armed Forces and Turkish Police Force.
Both MPT-76 and MPT-55 as a sample sent to certain countries and the weapons used there at the moment, emphasizing the January, "These countries have Pakistan, Afghanistan and European countries. We will send the weapon countries will test. then production will be done to them. " said.